About Us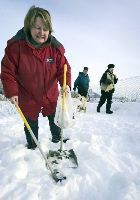 The Grateful Dogs of Juneau is an non-profit Alaska corporation dedicated to advocacy, education, and service for the canine community. We encourage and advocate for responsible dog owners and well-mannered pooches in Juneau's public spaces. The Grateful Dogs of Juneau is a 501(c)(4) organization registered with the Internal Revenue Service.
Our objectives are to:
promote public awareness of responsible dog ownership and canine good citizenship
promote local training resources
provide a unified, moderate voice on canine issues
benefit our community through public service events, such as poop scoops, classes and seminars, and canine events.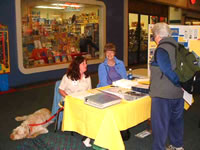 To better understand the goals and directions of our organization, click here for our current by-laws.
Grateful Dogs of Juneau membership is a great way to join in making a better Juneau for our dogs, our recreation, and our for our fellow citizens. Click here for a membership application.
Board of Directors: Officers (for 2013):
Pam Nelson (term expires Dec. 2015) President George Utermohle
Aran Felix (term expires Dec. 2014) Vice President Pam Nelson
Paula Terrel (term expires Dec. 2015) Treasurer Vicky McLaughlin
Vicky McLaughlin (term expires Dec. 2014) Secretary Aran Felix
George Utermohle (term expires Dec. 2015)
Click on a link to contact a member of the board.
Updated January 11, 2014
** Contact Grateful Dogs of Juneau at gd-info@gratefuldogsofjuneau.org